Beth Harkins
Beth is an entertaining, inspiring speaker, women's circle leader, world traveler, and author of the soon-to-be-published novel, The Possibility of Everywhere: Casablanca to Oklahoma City, Katmandu to Timbuktu.
Through travel to 65 countries and across the USA. Through love, loss and life, Beth has discovered the transforming power of women's stories—and how we tell them to ourselves—to manifest our deepest desires.
About Beth
About "Fierce Grace"
This anonymous painting, actual size 3ftX5ft, I purchased from a consignment shop to hang in my home office. She speaks to me of strong grace. Her chin is raised, her eyes are clear, calm and steady. She is ready. She is radiant with color and filled with wonder and curiosity. I see her as an archetype for the power, presence and possibility of the emerging feminine inside us all.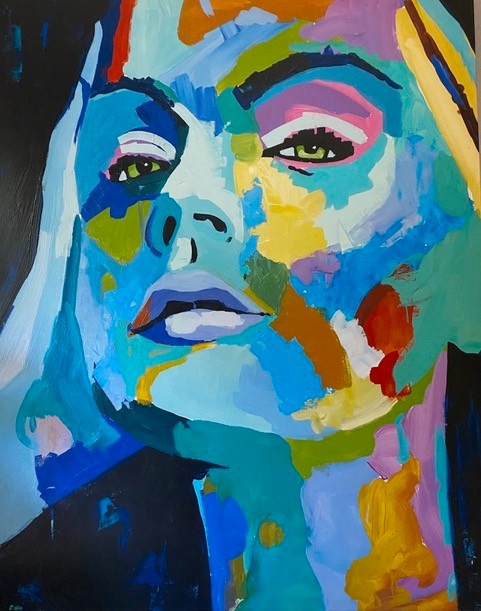 The Possibility of Everywhere
From Casablanca to Oklahoma City, Kathmandu to Timbuktu and Beyond
The Possibility of Everywhere is the story of one woman's odyssey to summon her personal significance while trekking the globe. The heroine of the autobiographical novel, Cindy Hollingsworth, is discovering the rise of feminine power and possibility everywhere she roams.
About the Book
Passport to Sacred Feminine Power and Possibility
Discover Her story, my story and our story for personal transformation.
With my online class, we will tap into ancient, contemporary and personal story patterns to claim love, self-worth, impact, well-being, purpose and prosperity.
Come along on this journey with me!
- Claim Your deepest desires
- Shift from inferiority to unstop-ability.
- Drop shaming and blaming yourself and others.
- Move from lack to abundance.
- Emerge from invisibility to visibility.
- Shift from believing you are unlovable and lonely to loveable and loved.
- Transform from powerless to powerful
COMING SOON
Click here to get on the mailing list and be the first to know.
Join my mailing list
Do you have your passport?
I have, you have, we have a forgotten inner guide, strength and intuition that gives us the ability to move from where we are to claim our deepest desires.
From hiding and shrinking, even if you appear outwardly visible, to stepping out into the world with a voice. Are you ready to speak your truth?
What if your vision for life offered the possibility of everywhere?
You are growth-oriented and self-aware women. You feel an impulse to claim your deepest desires.
You sense you have something you may not yet be able to name. You sense you must share your message in a world that needs it. It's time to claim what you came here to discover.
Join my Possibility of Everywhere newsletter so you'll be the first to know about my Passport to Sacred Feminine Power and Possibility online classes, the book launch and my blog.