The Book, The Possibility of Everywhere, can be ordered now from most places where books are sold, from online book retailers or direct through Amazon, Barnes & Noble, or Bookshop.

One woman's journey to claim her voice and value.

A NOVEL
THE POSSIBILITY OF EVERYWHERE

CASABLANCA TO OKLAHOMA CITY,
KATHMANDU TO TIMBUKTU
Casablanca, French Morocco, 1953—precocious six-year-old American Cindy Hollingsworth imagines all horizons are open to her—until her father shuts her out without acknowledging her voice or value. She concludes that his world belongs to men and her world contains a map of invisibility and inferiority. As a college girl in Spain, Cindy encounters duende and the mysticism of Saint Teresa of Ávila. As a jet-setting Pan American stewardess she discovers the influence of Isis in Egypt. From fierce and tender Kali in Nepal, from strong voices heard beneath a mango tree in Kenya, from wild hearts met along the backroads of the USA—Cindy senses feminine power rising as a transforming balm. Yet forces want to crush the emergence. When her boss cruelly dismantles the international women's empowerment program Cindy creates, she searches for feminine power within herself and watches it touch her husband's aching heart. In The Possibility of Everywhere through adventure, love and loss, we experience how much women's stories matter and realize that how we tell our stories to ourselves shapes our lives and the world.
ABOUT THE AUTHOR

Beth Harkins is an inspiring author, storyteller, workshop leader and world traveler who has crossed six continents, 65 countries, including the USA, while gathering women's stories—the ones headlines miss. A founding member of the Woman-Centered Coaching, Training and Leadership Institute, Beth also holds a master's degree in Humanistic Psychology. She applies her training, life experience and passion for the power of story to her writing. A mother, grandmother, widow and wild wise woman, Beth lives in Dallas, TX surrounded by family, friends, books and treasures from around the world.
LEARN MORE ABOUT BETH

"Harkins makes her debut with a stellar story, taking readers on one woman's journey to find her way in life…The perfectly paced plot offers real insight into love, loss, adventure, self-discovery, feminine strength, and how the power to shape our lives lies nowhere else but within. This first-rate story is sure to win Harkins many fans."
-Bookview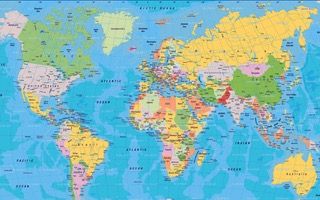 "Overall, "The Possibility of Everywhere" is a thought-provoking and inspiring read that will appeal to women who have ever felt the urge to explore the world around them and find their voice… Highly recommended!"
-Kim Curtis, author of Money Secrets: Keys to Smart Investing and Retirement Secrets: Keys to Retiring Happy, Healthy & Free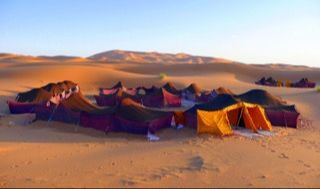 "Libraries seeking novels about transformative growth, travel adventures, and new possibilities that stem from change will find The Possibility Of Everywhere intriguing. It's a solid recommendation for book clubs interested in women's literary explorations of growth, independence, and the impact of life stories on the greater world."
-D. Donovan, Senior Reviewer, Midwest Book Review
This extraordinary book by world traveler Beth Harkins is a must-read for every woman seeking the courage to go
further in her journey of exploring bigger possibilities than she can even imagine. By joining the book's heroine on her
journey from Oklahoma City to Madrid to discovering the divine feminine in the power of Saint Teresa of Ávila,
Sekhmet, Sophia, Kali and Isis, your own spark of greatness is sure to be reignited and amplified. I can't recommend
this book highly enough!
-- Claire Zammit, Ph.D. Founder, FemininePower.com
The Possibility of Everywhere
From Casablanca to Oklahoma City, Kathmandu to Timbuktu and Beyond
The Possibility of Everywhere is the story of one woman's odyssey to summon her personal significance while trekking the globe. The heroine of the autobiographical novel, Cindy Hollingsworth, is discovering the rise of feminine power and possibility everywhere she roams.
About the Book
Passport to Sacred Feminine Power and Possibility
Discover Her story, my story and our story for personal transformation.
With my online class, we will tap into ancient, contemporary and personal story patterns to claim love, self-worth, impact, well-being, purpose and prosperity.
Come along on this journey with me!
- Claim Your deepest desires
- Shift from inferiority to unstop-ability.
- Drop shaming and blaming yourself and others.
- Move from lack to abundance.
- Emerge from invisibility to visibility.
- Shift from believing you are unlovable and lonely to loveable and loved.
- Transform from powerless to powerful
COMING SOON
Click here to get on the mailing list and be the first to know.
Join my mailing list
Do you have your passport?
I have, you have, we have a forgotten inner guide, strength and intuition that gives us the ability to move from where we are to claim our deepest desires.
From hiding and shrinking, even if you appear outwardly visible, to stepping out into the world with a voice. Are you ready to speak your truth?
What if your vision for life offered the possibility of everywhere?
You are growth-oriented and self-aware women. You feel an impulse to claim your deepest desires. 
You sense you have something you may not yet be able to name. You sense you must share your message in a world that needs it. It's time to claim what you came here to discover.
Join my Possibility of Everywhere Newsletter so you'll be the first to know more.